NATURE IMMERSIONS | Ritual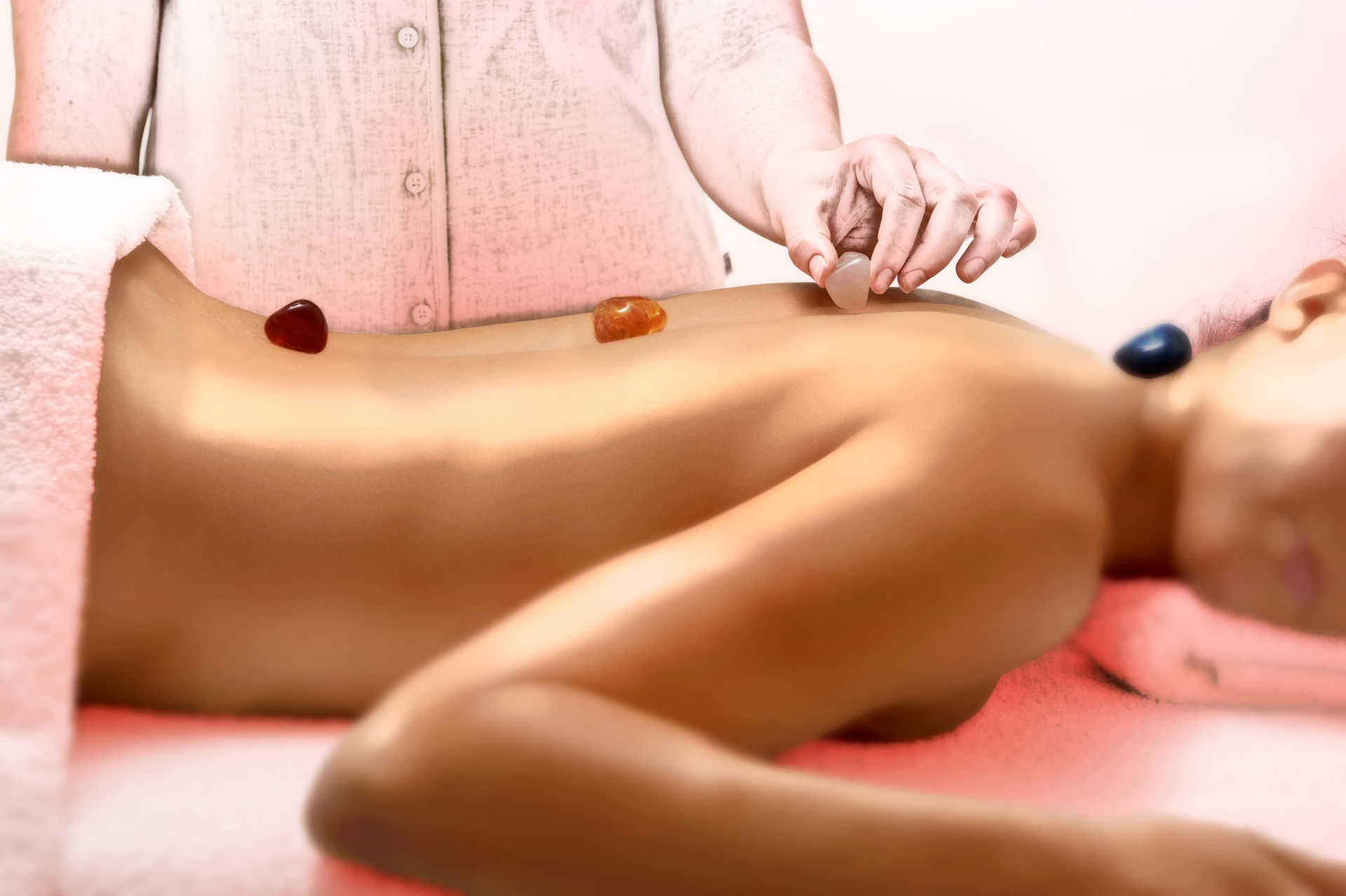 Healing Face Ritual
This brightening and moisturizing treatment calms and rejuvenates through the use of honey, rosehip, wheat jam, cactus oil, jasmine and silk. Combined, they work to soothe and brighten dull or irritated skin. This facial also invites relaxation by stimulating the flow of prana-describe as the universal life energy that enters the body via the breath. Skin is left looking truly radiant, thru the application of the Light Technuque, focusing on the forehead, septum and throat.
---
Healing Massage Ritual
The blissful, nurturing treatment ideal for physically or emotionally exhausted souls. The use of marma point therapy brings the body back to state of heightened awareness and balance. While rhythmic massage techniques ease muscular tension, imbuing a sense of complete restoration. The use of sound healing stimulates the Kundalini – dormant energy stored at the base of the spine.
Benefits:
- Relieves exhaustion, stress and chronic fatigue
- Reduces anxiety and deeply relaxes, improve
- Increasing energy level
- Balances energy, body and emotions
---
Grounding Face Ritual
The facial incorporates rose quarts crystals to promote healing; frankincense to aid rejuvenation, and hyaluronic acid to boost hydration, lymphatic and muscular massage techniques stimulate circulation and raise vibrational energy, while acupressure using heated Himalayan salt poultices leaves skin radiant. The treatment ends with Tibetan head massage.
Benefits:
- Brightens, firms and intensely hydrates
- Promotes cell renewal and improves uneven skin tone
- Encourages emotional stability and peace of mind
---
Grounding Massage Ritual
A Ku Nye body massage honours ancient Tibetan healing traditions to stimulate muscles, while a subtler massage energizes the meridian system. This treatment incorporates massage along the meridian lines, acupressure kneading and deep tissue techniques. The body massage is followed by a Tibetan head massage that induces an even deeper level of relaxation.
---
Purifying Face Ritual
Exfoliating nerve point therapy and lymphatic drainage to provide a detoxifying release, this tension release treatment are extremely beneficial for those exposed to excessive urban pollution.
Benefits:
- Hydrates brightens and firm skin
- Drains the lymph and releases tension
- Detoxifies to reduce the effects of pollution
---
Purifying Massage Ritual
This deeply relaxing, detoxifying massage restores harmony to the body and clears the mind. The massage concentrates on lymphatic drainage techniques to manipulate lymph nodes and lymphatic vessels, to increase their activity and promote the flow of lymph. Compared to traditional massage, the pressure applied with manual lymphatic drainage techniques is much lower in intensity but powerful in its effects.
---